The current Prefect System, established in 1998, which includes all Upper Sixth Form Students, aims at creating in these students an awareness of their individual and collective roles in ensuring a more effective management of the school. The system was devised to inculcate values of co-operation, responsibility and service. In addition, vital leadership, organizational and management experience is gained by each student, better preparing them for a successful future.
he following is a diagram of the Prefect System as it exists. All systems are supervised by a coordinator.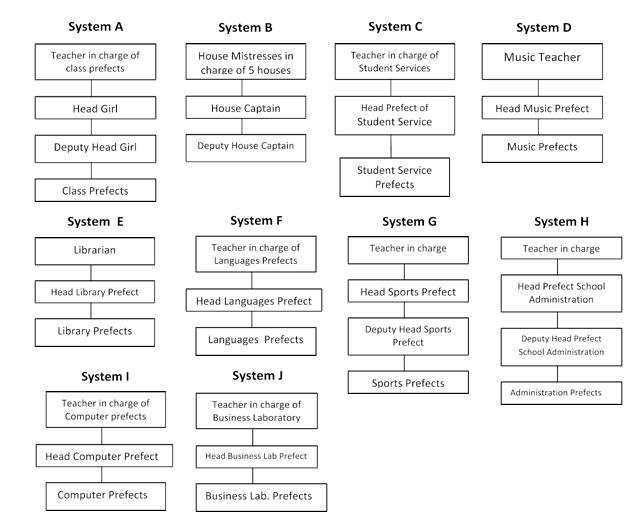 A Prefect Installation Service at Susamachar Presbyterian Church is held early in the school year to remind the prefects and the school body generally of the important role and responsibility of a prefect.
In 2005/2006, with the introduction of CAPE, it became necessary to select a group of fourth formers who serve as assistant prefects. They help to relieve the sixth formers of some of their responsibility during their crucial examination period.